Hotel Info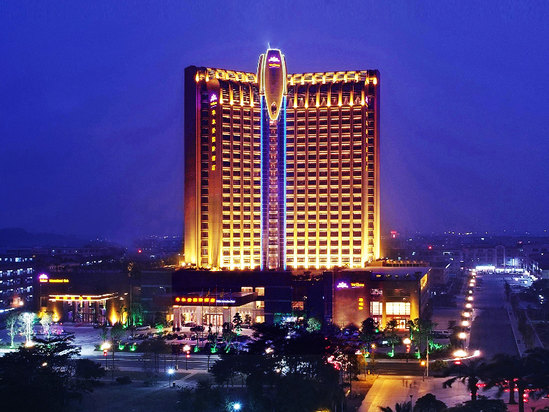 Wellton International Hotel Dongguan
is located on the right side of the Cultural Square in the center of Qiaotou Town. It is only 15 minutes drive from Dongguan (Changping) Railway Station and has convenient transportation.
Wellton International Hotel is designed by famous teachers, revealing the emotions of the lotus water village everywhere, gently blending the hotel with the authentic culture. The 23-storey hotel has a variety of guest rooms including Japanese-style guest rooms with unique styles. The design infiltrates into the sky garden, allowing you to feel the openness and nature at any time. All rooms are equipped with broadband Internet access, LCD TV, mini bar and other conventional equipment.
The hotel is equipped with a wealth of leisure and entertainment facilities. Bihudian Multifunctional Ballroom is a 826 square meter pillar-free venue, which can host 58 Chinese banquets or hold 800 guests at the same time. The large and small meeting rooms on the second and third floors of the hotel can hold events for more than 10 to 100 guests, making them ideal for business and banquets.
Bihuxuan Chinese Restaurant's new Cantonese cuisine hosted by famous chefs; Walden Western Restaurant offers a buffet of three times a day; Matsuzaka Japanese cuisine uses traditional Japanese craftsmanship, with selected fresh ingredients, making people taste classic Japanese culture.
All kinds of wellness facilities are available in the hotel, including outdoor swimming pool, fitness center, tennis court, table tennis room, snooker room and chess room, etc., to fully protect your diverse needs.